North Kansas City Project Sheet

Jun 21, 2013
Healthcare
Engineering & Commissioning
North Kansas City Hospital
| CO2 Energy Upgrades, Buildings #1 and #2 | |
| --- | --- |
| Reference: | North Kansas City Hospital, Facility Managment |
| Total Cost: | $300,000 |
| Location: | North Kansas City, MO |
| Project Duration: | January 2011 to August 2012 |
| Size: | 451 bed facility, 69 acre Campus |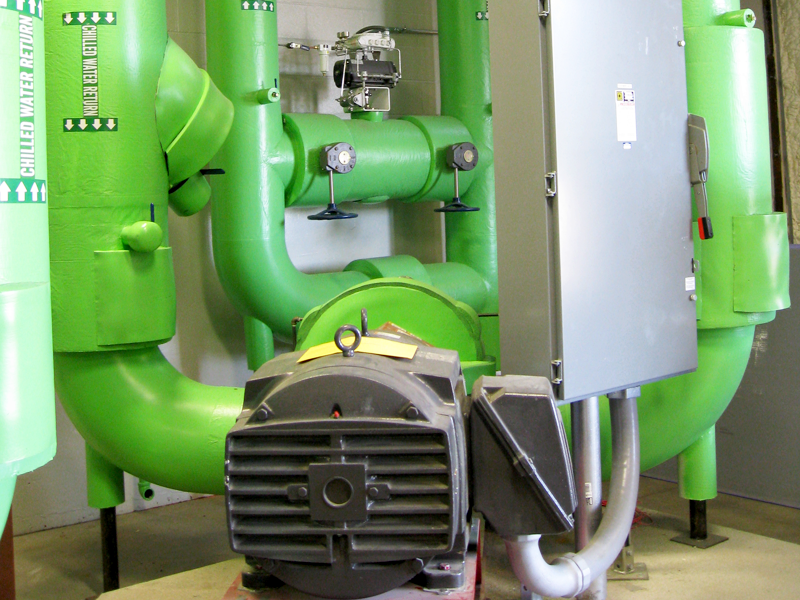 Energy Savings
There will be considerable energy savings by providing CO2 controls and monitoring for the Pavilion through a reduction of outdoor air being introduced into the building through the air handling systems. Savings through retro commissioning will save energy and validate the operation of the air handling systems as well as the new CO2 monitoring controls. Additional benefits from commissioning include improved occupant productivity; Improved documentation and a solid benchmark for each air-handling unit commissioned.
Documentation will include step-by-step method of procedures with tested results. The staff will then use these procedures and test data in the future for on-going commissioning.
Engineering
The initial step was to provide a detail survey of Building 1 and 2 and developed an engineering plan locating CO2 sensors. Currently there are approximately 27 air handling systems serving these two buildings.
Commissioning and Testing
Using our commissioning plan developed under the engineering phase of work, we provided complete performance testing of the HVAC systems serving the facility. The field commissioning and testing included both control system testing and HVAC measurement and verification.
Simultaneously with developing the sensor plan and cost, we developed functional test procedures for air handling systems serving the Pavilion where control will be modified to include CO2 monitoring and ventilation control.
Commissioning and Training
As we performed the field-testing and commissioning services, we maintained constant communications with the NKCH facility staff. The objective will be to clearly communicate operation observations, parameters, and any special quirks; we may run across on the operation of the equipment.
At the close of the project, we developed a commissioning manual that included all of our test scripts, results of testing, field measurements and recommendations for upgrades if noted. We reviewed this manual with the NKCH operating staff and provide a walk-through of the systems. During the walk-through, we pointed out items of importance as they pertain to operation of the equipment.