We at sys-tek are a down-to-earth group that gets the biggest kick out of designing, commissioning, and starting up mechanical and electrical systems serving all types of buildings. We have special expertise in renovation projects and complex phasing normally required in mission critical, life sciences, higher education, research laboratories, bio/chemical research and manufacturing industries. Our experience also includes hospitals, libraries, fire stations, detention centers, schools, and university facilities. We commit all we have to every project we work on, regardless of size. The project can be $1,000 or $50 million, but one thing we know is that every project is vitally important to our clients — and to us as well. We do what is right — not always what is profitable. It's all about our clients and their projects.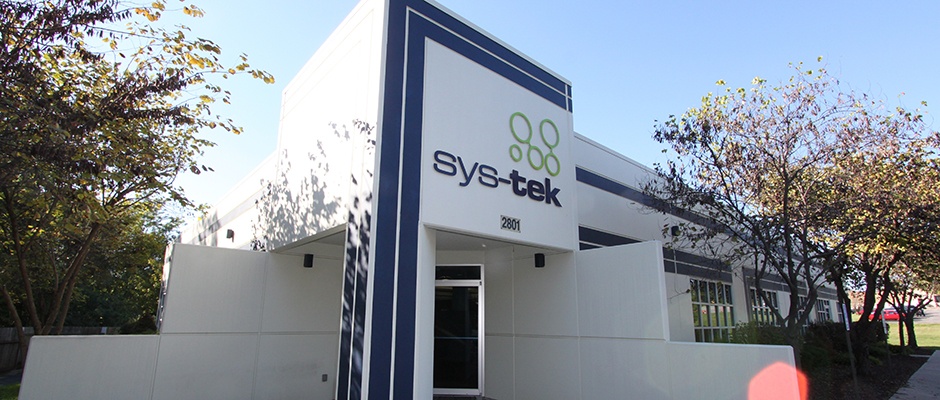 VALUES
Follow-through
Family
Growth
Honor
Our firm was founded on the belief that by providing exceptional service, we would become partners with our clients, working with them in their facilities over the life of their buildings. Gary Short, President of sys-tek, started providing engineering services for AT&T in 1986 at 1407 Jefferson in downtown Houston. Since that time, Gary has been the Engineer of Record for this facility, and sys-tek has been the registered engineering company providing these services since our inception in 1995.
Our sys-tek field services pre-date the company, as Gary Short, the company founder, was qualified by The National Environmental Balancing Bureau (NEBB) in both air and water systems in 1992. In addition, Gary's resume includes commissioning and balancing projects dating back to 1988, where he provided these services primarily for pharmaceutical manufacturing, research facilities, hospitals, and mission critical facilities. Our firm also includes a Design Engineering Division where currently about 50% of our work is engineering design and 50% is field related services, which includes TAB, Commissioning, start-up, trouble-shooting, and system evaluations.
About 70% of our work is renovation projects where troubleshooting systems is required to determine scope of work, or where scheduling and phasing are critical in order to keep systems operating, or to meet a deadline that is tight. About 20% of our work is new construction, where we provide the services for: plan review, development of Owner Performance Requirements, establishing basis of design and plan review, and working with architects and other engineers. The remaining 10% of our work is construction management, where we provide full time, on-site supervision of projects that are typically MEP intensive, such as clean rooms and data centers.
From 1998 to 2004, sys-tek installed over 130 Direct Digital Control systems for AT&T on a national basis. Control systems varied from 40 to over 1,400 control points, and included central chillers, air handling systems, and integration to equipment using LonWorks and BACNET technology. This experience has paid dividends in our TAB services, as we know the guts and internal working of not only control systems, but devices and field equipment such as pressure sensors, BTU meters, VFDs, and other specialty sensors. Being a control contractor taught us a great deal about the construction and facility aspect of the business, and we've learned that the control systems are truly the heart of mechanical systems.
In 1999, many of our clients requested to upgrade their facilities. This work needed to be done very quickly. Therefore, we started a Design/Build Division, where we have provided services as a prime contractor, totaling over 20 million dollars from 1990 until 2004. Work included installing CO2 sensors at a local Hospital in Kansas City, and reconfiguring the fresh air makeup systems to reduce fresh air, thus reducing energy costs and increasing overall system performance at the plant level. We were the prime contractor for this work, where Johnson Controls and the Electrical Contractor were sub-contractors to sys-tek.
Today, we maintain a focus on life sciences, medical facilities, higher education, and mission critical facilities. This includes hospitals, research laboratories, bio-technical pharmaceutical manufacturing, animal holding, data centers, and telecommunication. In these markets, our skill set excels, and we can assist our clients with expertise to help them operate, maintain, and upgrade their facilities.