University of Missouri – Administration Center HVAC Evaluation

Apr 24, 2013
University of Missouri
Administration Center HVAC Evaluation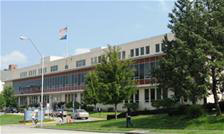 Services included MEP engineering evaluation, system trouble shooting, commissioning, testing, adjusting, and balancing of an existing Dual-Duct VAV system serving the Administration Center. The HVAC system was originally installed in 1960 and since then had gone through several upgrades & modifications to support the building additions, moves, and changes.
The objective of the project was to determine the operating condition, system performance, retocommissioning, make recommendations, and engineering sketches to improve system performance & reliability.
Services provided included site inspection, review, HVAC system readout, evaluation, and troubleshooting control systems to validate operation & sequencing.
sys-tek's project plan included developing a detailed method of procedure for all testing, system commissioning, and system trouble shooting. The project plan was implemented during off-hours to allow us to force the system to a full cooling mode of operation. Once the system was manually forced to full cooling mode of operation, we measured airflow for all major duct runs and at each terminal diffuser. In addition, we developed a detailed pressure profile of the HVAC system from the return at the air handling unit to the major supply ducts. Control systems were integrated and challenged to insure proper operation. Controls included 160 ton DX cooling, hot water boiler, economizer cycle, and fan speed control using variable speed drives.
From our field testing and engineering evaluation, we concluded that the 1960 HVAC system was performing at its maximum capacity and air delivery to the spaces was simply not sufficient due to the density of occupants and computers.
During the implementation of the project, sys-tek made quick-fixes wherever possible. Fixes included repairing loose duct connections, relocating duct static pressure sensors to optimize system efficiency, configuring BAS controllers, and variable frequency drives to work properly with the building automation control system.
Since the completion of this project, sys-tek has completed several follow up projects for this building. These follow ups include a new computer lab and an engineering study to upgrade the critical power systems serving the data center located in the building.