Missouri Bank – MEP Design, LEED Gold Commissioning

Apr 24, 2013
Missouri Bank
MEP Design, LEED Gold Commissioning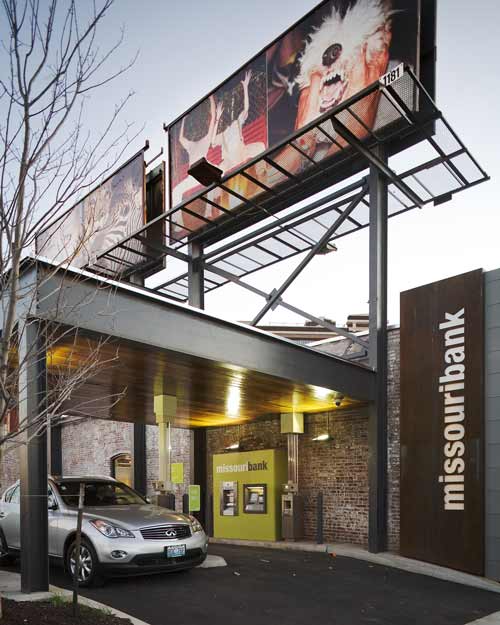 For its downtown Kansas City, Missouri, Crossroads District, retail bank location, Missouri Bank desired to develop an open, airy environment that projects an openness and friendly connection to its neighbors. To help retain the history and character of the neighborhood, Missouri Bank preferred to make use of an existing one-story automotive shop that had been unused for some time. In addition, Missouri Bank desired to use "green" practices in developing the building, and if possible, reach a LEED® Gold rating.
MEP DESIGN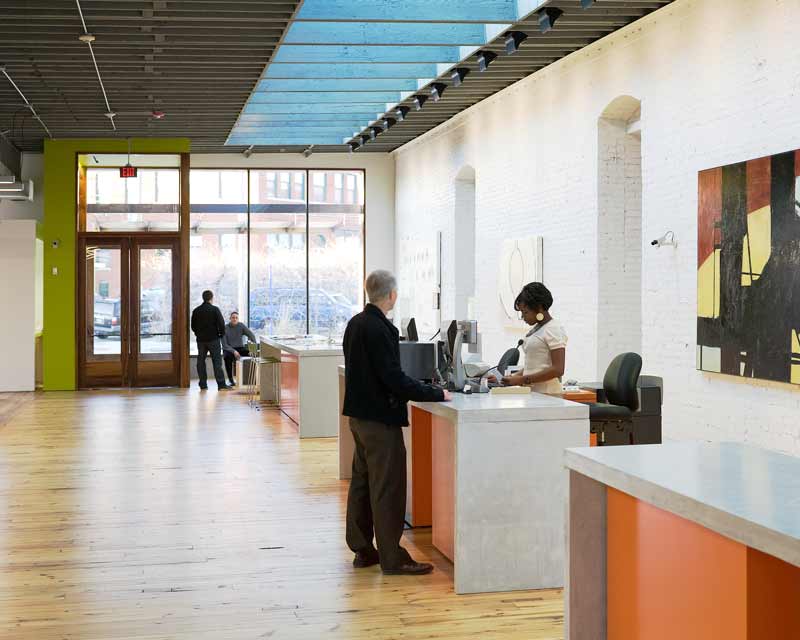 sys-tek provided mechanical, electrical, and plumbing design services for this project. sys-tek evaluated HVAC system alternatives based on operating cost, and installed cost reliability. In addition, we obtained all necessary site records for utilities to assist in determining utility requirements for power, sewer, storm, and natural gas. The final HVAC design solution utilized an underground cooling loop with 22 wells each, at least 225' deep, for circulating cooling water. This approach is estimated to reduce HVAC energy consumption by 60% and have a payback in two to three years.
Because the design has an open ceiling, all MEP ductwork, sprinklers, piping, and overhead electrical locations were coordinated closely with the architect. sys-tek also worked closely with a lighting consultant retained by the architect to assure that accurate design documents were produced.
sys-tek coordinated closely with the design team to establish budgets, identify methods of installation, and determine utility requirements & connections. We prepared a comprehensive building MEP development plan that clearly illustrated MEP requirements for this facility.

LEED COMMISSIONING
sys-tek is also serving as the LEED® Commissioning Consultant, to certify energy use and explore renewable energy sources. In this function, we provided continuous LEED® Certification support to the Design/Construction team to insure that reasonably obtainable LEED® points were maximized.