EBCx team member roles and responsibilities [infographic]

Nov 04, 2013
For an Existing Building Commissioning (EBCx) project to be successful, the entire staff and faculty of an organization must be on board and dedicated to making sure the project is carried out. Establishing an EBCx project with a team-oriented approach can foster a sense of collaboration that is vital to the success of such a large-scale project.
Take a look at the infographic below to learn more about the roles and responsibilities of both contractors and internal staff during an Existing Building Commissioning project.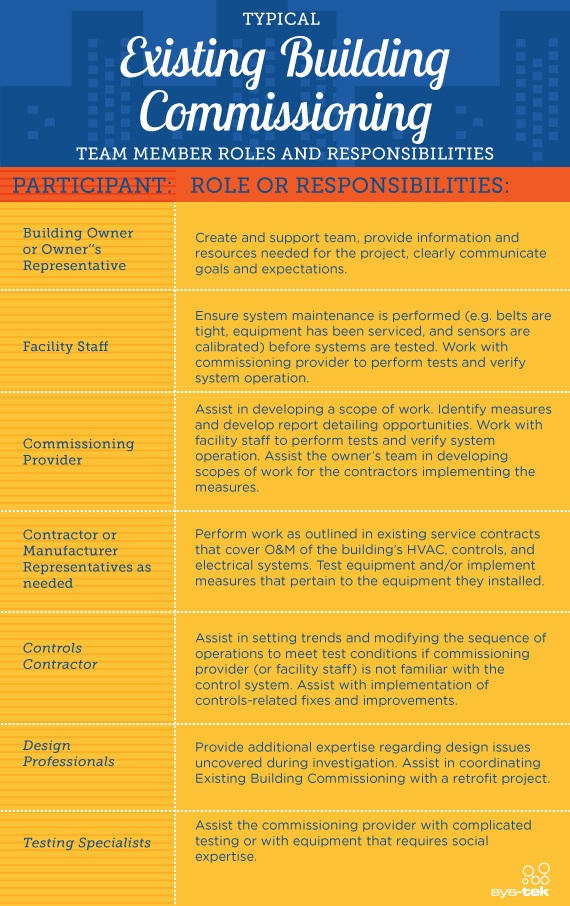 You may be interested in these other posts on EBCx: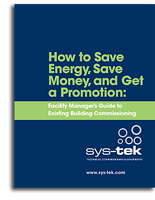 How to Save Energy, Save Money, and Get a Promotion
Read How to Save Energy, Save Money and get a Promotion. It will tell you everything you need to know about existing building commissioning for your facility.