Benefits of working with a Certified Commissioning Firm

Aug 02, 2016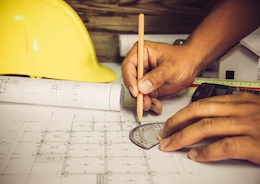 Finding the right commissioning firm is an ongoing challenge, especially when you're relying on the company's own assertions of quality and competency to judge them. That's why it's essential to seek out objective evaluations of a company's merits.
The Building Commissioning Association (BCA) is the industry's most authoritative professional body, and awards certification to a very limited number of the best firms.
Working with a company that has achieved certification brings with it a number of benefits:
A verified track record of success
In order to earn certification, a firm must employ at least one Certified Commissioning Professional who has been involved with a commissioning project within the last 24 months. The firm must have also completed at least three commissioning projects with a cumulative total of 150,000 square feet and a combined construction value no less than $30 million. Client references are checked to verify the success of these projects. Clients that work with a Certified Commissioning Firm can feel confident they're working with experienced engineers with specialized experience and a sterling reputation.
A commitment to advancement and innovation
Another key criteria for earning certification is a demonstrated commitment to advancing the practice of commissioning. This is a field of engineering that is still in its infancy, making it essential for practicing firms to be relentless in their pursuit of superior results at faster speeds for a lower cost.
However, this ambition is balanced by caution and a commitment to the project and client. Innovation is an asset only when it leads to improvements. When it doesn't, it inflates costs, damages deadlines, and creates ongoing maintenance challenges. Certified firms don't just do things differently, they do things better.
A comprehensive focus on the client
A commissioning project is evaluated based on more than just its impact on a building. Its success or failure is also determined by the experience of the client. Certified Commissioning Firms have been shown to deliver both the highest-quality work and the highest-quality client service. That means providing information in a prompt and complete manner; documenting processes carefully, transparently, and according to regulations; abiding by deadlines, quotas, and budgets; and providing ongoing support.
A high standing within the industry
There are only 10 firms designated as Certified Commissioning Firms. That underscores how difficult it is to earn certification, and how much these firms excel at a very specialized discipline.
With those kinds of credentials, it is highly likely that any firm that has earned certification from the BCA has also been honored by other relevant professional bodies. They may also have been evaluated and honored by the National Environmental Balancing Bureau (NEBB), the US Green Building Council (USGBC), the American Society of Heating, Refrigerating, and Air-Conditioning Engineers (ASHRAE), and others. They have also likely completed a number of projects that are LEED Certified. Firms with a BCA certification tend to have specialties that are both broad and deep, and have been recognized for excellence by prestigious professional organizations.
A better project overall
Building commissioning is a highly complex — and often unpredictable — type of project. With so many considerations to plan, implement, manage, and monitor, it makes sense to work with only the best firms in the industry. That leads directly to lower costs, reduced maintenance challenges, greater building performance, and a longer lifespan for the building upgrades. Those are the goals of every project manager, and certified firms are in the very best position to deliver on them.
sys-tek is proud to have been designated a Certified Commissioning Firm by the BCA and to have completed a number of industry-leading commissioning projects. Contact us today to take advantage of our experience and expertise for your next project.