BIVI Chiller Upgrades Project Sheet

Jun 21, 2013
Life Sciences
Engineering & Commissioning
Boehringer Ingelheim Vetmedica Inc
| Chiller Plant Upgrades | |
| --- | --- |
| Total Cost: | $285,000 |
| Project Duration: | March 2011 to April 2013 |
| Location: | Fort Dodge, IA |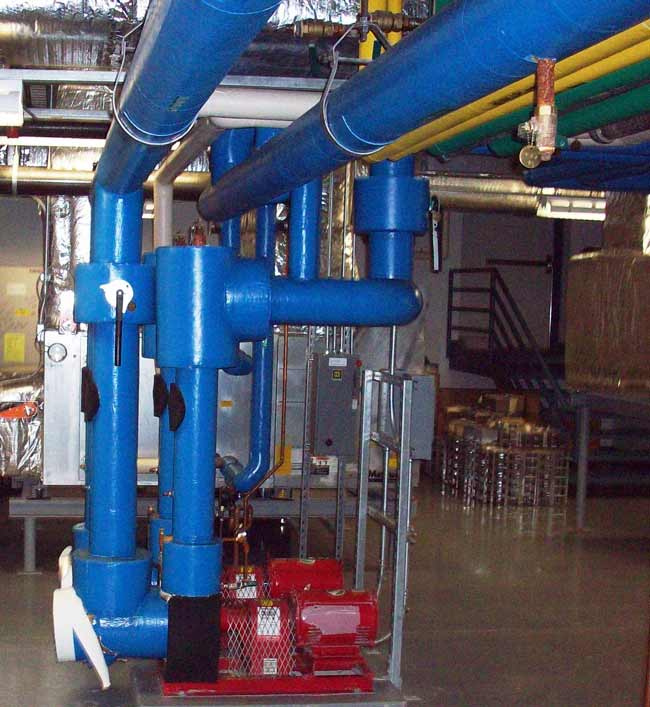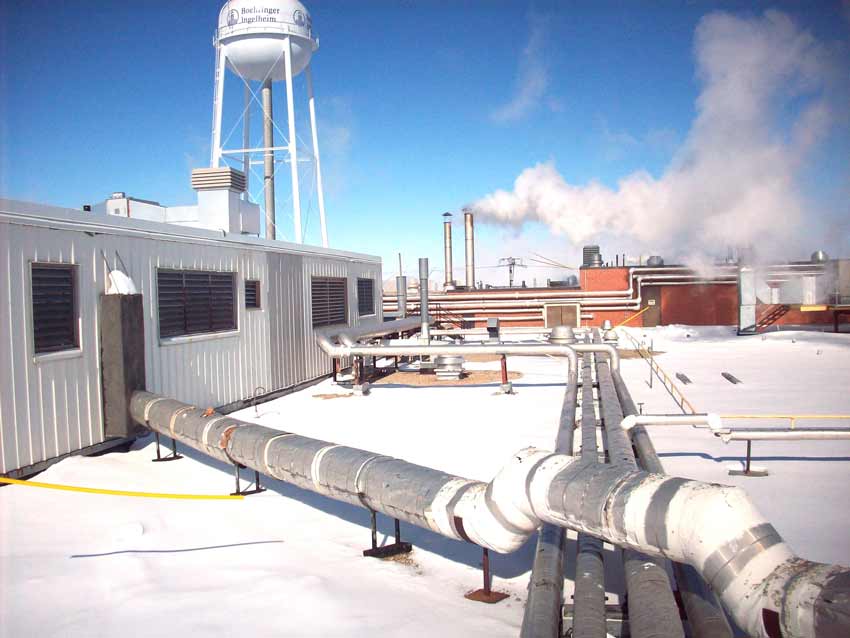 sys–tek provided multiple engineering and commissioning services for the Boehringer Ingelheim Chiller Plant located in Ft. Dodge, Iowa. Based on the engineering study and Master Plan that we completed, we developed installation drawings and specifications that clearly illustrate the requirements for this project.
Deatiled construction phasing was needed to insure that the campus and critical chilled water systems remained operational during the project implementation. Downtime was limited to the greatest extent possible by phasing, installation of key isolation of freezer systems that are currently fed from the chilled water systems.
Scope of Work
Phase 0 included retro-commissioning, monitoring, and balancing. The objective of this phase was to maximize the existing chiller capacity and piping configuration, and also to optimize the existing chiller plant equipment to improve the ability to provide continuous cooling to the entire campus at the greatest extent possible.
By combining both Phase I and II there will be savings in both engineering and construction cost. This included the Engineering Design Phase, and scope of work included; installing piping systems to maximize the existing piping network and provide additional controls and valving to allow for chilled water systems to be balanced, and flow adjusted at each air handling unit to meet the design requirements. This phase also includes the addition of new piping systems to increase the piping network serving the campus as well as the installation of a new 600 Ton chiller and a new cooling 600 TON cooling tower.We worked closely with the installing contractor and manufacturer as the new piping systems and the chiller were installed to insure that it was working correctly. Chiller, pumping and control system testing included observation of chiller plants and equipment. Scope of work also included integration and alarm testing of system components.