Hospitals prepare to reformat in light of Obamacare

Mar 06, 2014
It's still unclear, from a facilities standpoint as well as many other points of view, how exactly the Affordable Care Act will affect the operations of hospitals across the nation. We just witnessed the fourth Georgia hospital in two years close its doors due to severe financial difficulties imposed by the ACA's payment cuts for emergency services. There is now only one critical access hospital in the entirety of southeastern Georgia, and it only holds 25 beds. It itself is suffering from substantial cash-flow problems and is barely in the black, according to Karen O'Neal, CEO of the facility.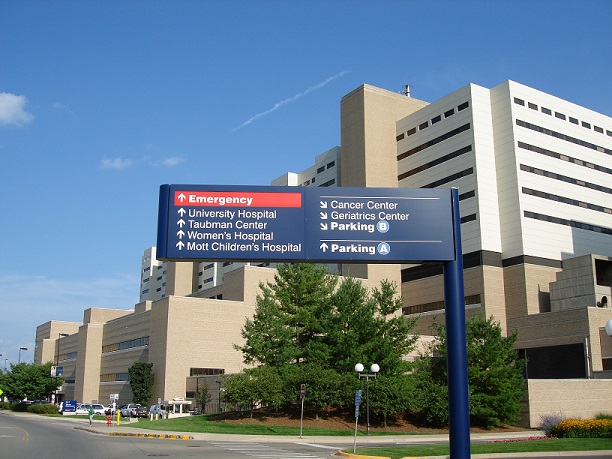 The Act's eponymous goal is to help people of lower income brackets access affordable insurance, which it largely does. However, hospital administrators, staff and medical practitioners are split between wary optimism and petrifying fear. The ACA could, down the road, flood hospitals with a spate of high-use patients, calling for hospital expansion that could severely overburden doctors.
From retro-commissioning standpoint, one thing that needs to be considered is hospital agility. Because the long-term implications of the Act are still up in the air, future projects or refurbishments need to be viewed through the prism of utility. Financial success and failure of hospitals are both feasible outcomes, so energy and space demands need to be able to oscillate freely depending on demands and limitations.
Further, the cost-effectiveness of Health Facility Commissioning (HFCx) projects needs to be considered with even more scrutiny than ever before. Hospitals are prepping to become strenuously frugal; to fit into the marketplace, a HFCx job needs to give economical, long-lasting value.
Another change on the horizon stemming from the Affordable Care Act is the way hospitals receive money from patients. "We have to understand that today, we are still paid for volume," says Kevin Locke, the managing partner of certified public accountant firm Dixon Hughes Goodman. Locke, who works out of the main office in Charlotte, NC, helps troubled clients navigate ACA-related reimbursement issues. "As we migrate from that system to one that pays for value, we have to stay financially solvent."
Here then exists a transitionary question mark – a "puzzle in the middle" as Locke calls it – that makes hospital problem-solving, including HFCx planning and execution, completely novel and alien tasks.
It's a hopeful thought to think that the hospitals of tomorrow will exist in a world where they are rewarded more for the quality of care they dispense rather than the raw volume of sick people that come through their doors. But for now, finding the economical means to fit hospitals from every angle remains in the crosshairs.
At sys-tek, our HFCx projects regularly result in increased patient comfort, extended equipment life, fewer maintenance calls, and greater asset value. For more information on how sys-tek can help your health care facility operate more efficiently, contact us.
You may be interested in these posts concerning Healthcare: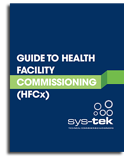 The Guide to Health Facility Commissioning (HFCx)
Read our FREE e-book, The Guide to Health Facility Commissioning (HFCx) and learn everything you need to know about Health Facility Commissioning.