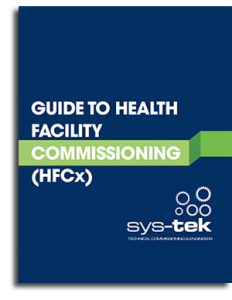 When all systems and components of a health care facility are not functioning optimally, it affects more than energy and operational costs — it directly impacts patient comfort and care.
Health Facility Commissioning can be applied to any healthcare facility regardless of size and cost, and can result in an improvement of daily operations, a reduction in a facility's carbon footprint, and massive annual energy savings.
Find out how to save energy — and save your health facility money — with our free e-book, Guide to Health Facility Commissioning.