Evaluating the risks of health facility commissioning

Feb 18, 2014
Existing building commissioning can have a prolific impact on patients, and special measures need to be taken to ensure that those patients have the care, comfort and peace of mind they've come to expect from a healthcare institution.
With all the attention given to the remodel itself and its associated costs and overheads, it's frighteningly easy to let the human factor slip through the cracks. Noise, disease contamination, dust, system shutdowns, and power availability are all things that need to be sincerely considered.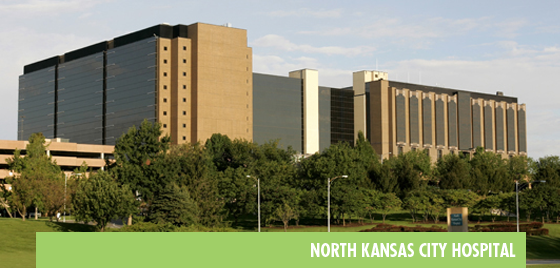 The inherent risks associated with retro-commissioning a healthcare facility also vary greatly with the project's duration, pervasiveness, and proximity to patients. No two cases are the same. It's therefore pertinent to conduct a pre-construction risk assessment (PCRA) in order to appropriately safeguard patients' well-being.
A PCRA model provides framework for managing healthcare construction by bringing department heads from many different backgrounds together to discuss and assess the hazards inherent to the project. Obviously, life safety and infection control should be at the heart of the meetings. Especially important is to keep track of dangerous substances, like lead and asbestos, particularly when children are present. Secondary are the "annoyance" factors: vibration, indoor air quality and noise. These should be minimized and ideally separated from patient traffic, but it's admittedly almost impossible to neutralize them all completely, especially in smaller facilities.
A PCRA is ideally made up of members from all corners of the facility, ensuring that every potential problem is identified before it grows into a true crisis. Personnel from project management, safety, infection prevention, engineering, IT, and nursing should all be able to voice opinions about the project's course, starting at the initial pre-planning stages and running through its completion.
Further, be aware that any outside architect or design professional is probably unfamiliar with the intricacies of healthcare construction. This not only includes the life support and energy usage protocols for people, medical equipment and samples, but also guidelines regarding airflow and filtration for every room in the complex. Disrupted water and air systems are prone to infection via bacteria, and patients who are exceptionally susceptible to such dangers – like those receiving bone marrow transplants – should be given special consideration.
By now, you should understand what it's like to plan hospital recommissioning from a holistic perspective. Explicit tips for limiting the spread of infection will covered in our next post, Specifics for guarding against infection in hospital recommissioning.
Other posts you may be interested in: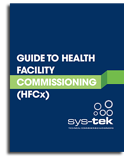 The Guide to Health Facility Commissioning (HFCx)
Read our FREE e-book, The Guide to Health Facility Commissioning (HFCx) and learn everything you need to know about Health Facility Commissioning.