3 tips for finding a green data center

Feb 13, 2014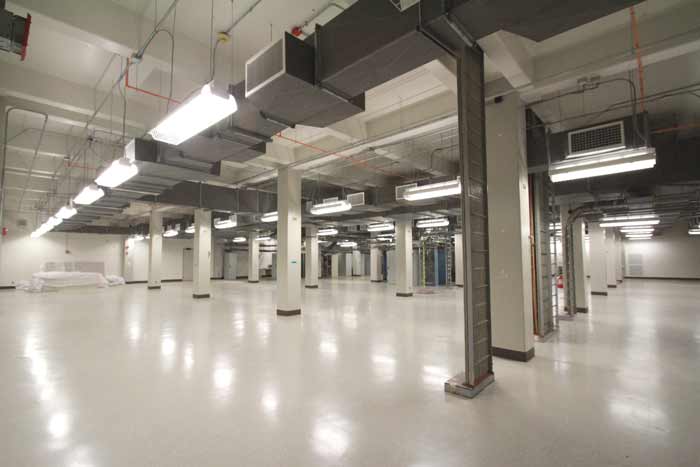 Finding a data center that suits your needs, budget and constraints can be serious business. Technology changes faster than the tide, and it's easy to quickly feel in over your head when scanning through jargonized facility descriptions and stats that may as well be Greek. Here are three tips to help you and your company find the most environmentally responsible data center that dovetails into your business model.
Use your clients
Locate people who buy from you who are eager to reduce the sizes of their carbon footprints. If decision-makers in those organizations are aware of the conscious choices you are making to maximize energy efficiency, chances are high they will team up with you to find the ideal green data keeping infrastructure options.
Examine the true costs of green data
Do the necessary research to best understand the overhead of using energy sources that have reduced carbon output. Data centers that utilize renewable energy, like those fueled by wind and solar, tend to have locked-in energy prices. This makes planning easier and also reduces costs down the road. In addition, examples of cleanly fueled and efficiently run centers can be found that show the financial and reputation benefits of buying into them — many deeper than surface-level dollar figures.
Broaden your influence
Lock down the largest areas of prospect in order to have a positive influence outside of the scope you currently have. This can go beyond just green power. Something to take into consideration is that co-located data centers have client-driven advisory boards that are constantly informed by many companies and governing bodies on how and where to best produce green energy. It's a good idea to join their ranks and make your voice heard about what you want out of a data center juiced by green energy.
Along the same lines, many advocacy groups, regular meetings and informational hearings exist that fuel initiates that reach far beyond green energy, addressing civic issues that affect entire municipalities as well. For example, in the city of San Antonio, air quality has been consistently declining for years, failing to be above the EPA ground level ozone standards in 2012. In response, one company instituted the ambitious objective of purchasing 35 percent renewable energy in order to respond not only to its energy demands, but to also improve the living conditions in the Texas city as a whole.
To learn more about how green data centers can help you reduce your carbon footprint while improving your bottom line, contact sys-tek at 816-229-9009. With over 25 years' experience in existing building commissioning, our commissioning agents are experts in the operational requirements for data centers and other mission-critical facilities.
You may be interested in these other posts: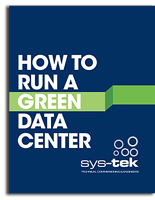 How to Run a Green Data Center
Download our FREE e-book, How to Run a Green Data Center and learn everything you need to know about running an energy efficient data center.