Health Facility Planning: The PDC Summit returns March 16-19

Feb 11, 2014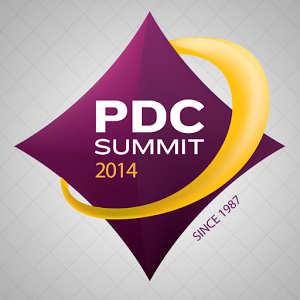 An industry event that collaboratively addresses growing concerns and new developments in health facility planning, design and construction, the PDC Summit will be held this year in Orlando, Florida. The summit is administered by not-for-profit visionaries from around the country, and one hundred percent of the conference revenue is used to invest in improving the physical environment for healthcare recipients.
Something for everyone
Healthcare facility professionals and administrators have used their PDC experiences to stay abreast on new research and developments pertaining to effective, safe patient settings. The summit will also describe how to maximize the return of facility investments through the smart use of sustainable energy.
Design professionals can also get in on the action. The PDC Summit features the latest and greatest innovations on healthcare design and imparts the perspectives of distinguished leaders in the industry. The event is also networking-driven, as there are numerous opportunities for relationship-building between prospective clients and attendees.
Last but not least, those who specialize in construction will also find the PDC Summit wildly useful to advance their knowledge and careers. Everything from earning one's CHC credential to becoming familiarized with integrated project delivery is covered at length during the PDC's breakout sessions. Further, the summit is ripe with opportunity to establish and strengthen business connections with leaders in the healthcare industry.
Key speakers
The event's showcased speaker, Daniel H. Pink, will be featured on Monday, the 17th of March with his keynote, "How Top Organizations Are Innovating in the Workplace." Pink is a New York Times bestselling author for one of his publication,s "A Whole New Mind and Drive."
The keynote focuses on Pink's scientific approach to changing the way work is perceived and accomplished. He has studied at length what motivates people and how performance is objectively measured, tweaking and optimizing the workplace with his own brand of inquiry and assessment. His compelling speeches have, in the past, taught people how to be more autonomous, self-motivated, and generally successful in their endeavors. Calling upon cold, hard science, Pink explains how systems of positive reinforcement and reward can transform an organization overnight, amping up engagement as well as employee satisfaction.
Other speakers featured at PDC include Richard Pollack, Executive Vice President for Advocacy and Public Policy of American Hospital Association; Bill Hercules, WJH President; and Ameer Ali, Director of Clinical Content at The Center for Connected Medicine.
You may be interested in these healthcare-related posts: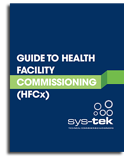 The Guide to Health Facility Commissioning (HFCx)
Read our FREE e-book, The Guide to Health Facility Commissioning (HFCx) and learn everything you need to know about Health Facility Commissioning.