Does your industrial facility need testing and balancing?

Aug 16, 2016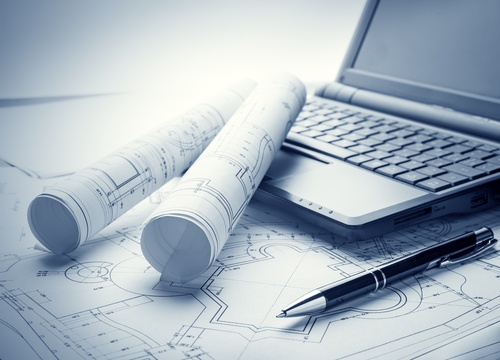 Does your industrial facility need testing and balancing services? It's a bit of rhetorical question. All facilities can benefit from testing and balancing, whether they are aware of it or not. Testing, adjusting, and balancing can have a wide range of positive effects on control systems to ensure high levels of environmental efficiency while cutting costs.
Discover more about what exactly you can expect from TAB services:
What does testing, adjusting, and balancing (TAB) consist of?
Testing:

Specialized, calibrated instruments are used to measure several aspects of your airflow system including temperatures, pressures, velocities, and water quantities. All of these aspects can have a direct impact on the efficiency of your system as a whole.

Adjusting:

After the system has been measured, the adjusting process consists of the use of dampers, adjusting fan speeds and automatic control devices.

Balancing:

Balancing refers to the regulation of air or water flows through throughout the system to achieve the desired flow.
There are many benefits that testing and balancing can provide to facilities including maximizing efficiency, reducing operating costs, pinpointing potential construction and design issues, and facilitating a comfortable environment for your guests. Let's examine these benefits in depth:
Benefit #1: Maximize HVAC efficiency and minimize operating costs
Proper testing, adjusting, and balancing will leave your facility with high system efficiency, allowing you to minimize operating costs that otherwise would grow over time. Proper testing and balancing services can help facilities to achieve high HVAC efficiency and reduce waste. Without proper testing and balancing, those excess costs often go unnoticed and hurt the bottom line of the facility as a whole.
Benefit #2: Realize the engineer's design
Without testing and balancing services, it is impossible to fully realize the engineer's design. To maximize efficiency, TAB services must be performed to find weaknesses in the system and identify where improvements could be made. Often, TAB services will uncover subtle design issues that would have gone unnoticed and hurt the efficiency of the building.
Benefit #3: Identify construction or design issues
TAB services are also excellent for identifying construction and design deficiencies. Services like sys-tek's vibration testing help us to pinpoint common construction and design issues that could potentially lead to inefficiencies and damage to your systems over time. Using our state of the art vibration analyzer, we work closely with facility managers to find areas of excessive vibration and troubleshoot the issue with minimal changes to design plans.
Benefit #4: Health benefits of testing, adjusting, and balancing
Did you know that the levels of indoor air contamination can be up to 25 times higher than that of outdoor air? Our testing, adjusting, and balancing services allow us to improve inadequate ventilation, detect the potential for bacteria and mold, and provide consistent temperature and humidity to promote a healthy work environment. Many facilities underestimate that effect that these issues could have on their guests.
Benefit #5: Troubleshoot problematic areas
Testing and balancing services also allow you to troubleshoot problematic areas like cold spots, drafts, and particularly noisy areas within the facility.
At sys-tek, we employ a team of highly qualified testing, adjusting, and balancing professionals who hold all of the required certifications:
NEBB Certified in both TAB and Commissioning

NEBB Clean Room Certification In Progress

Registered Professional Engineers in 17 States

LEED Accredited Professionals

Commissioning Process Management Professional Certification (ASHRAE)

Certified Commissioning Professional (Building Commissioning Association)
If you would like to learn more about how testing, adjusting, and balancing could benefit your facility by maximizing efficiency and reducing costs, please contact us today to schedule your initial consultation with our certified TAB experts.