Understanding mission critical commissioning

Aug 11, 2016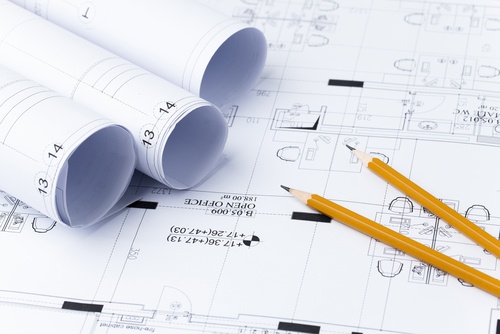 All new building commissioning projects are important. However, mission critical facility commissioning projects require a higher level of attention to detail and organization because of the integral role the facility will play in the future of the organization that commissions them. The stakes are high, with the smallest mistakes magnified. That's why it's so important that all involved parties have a complete understanding of what mission critical commissioning projects entail, and how they differ from typical new building commissioning projects.
Learn more about what a mission critical commissioning project looks like:
What does mission critical mean?
Mission critical commissioning projects typically deal with facilities that are extremely important — either financially or operationally — to companies and organizations.
Mission critical facilities often have unique requirements and require additional checks and balances to ensure that each aspect of the building falls within the expected efficiency range. A mission critical facility may have its own certifications that must be secured and regulations that must be followed throughout the project. They often have very specific security requirements.
A mission critical commissioning project requires an agent with a wealth of experience, an eye for detail, and the ability to deliver a high level of facility performance under strict design conditions.
Some examples of mission critical facilities include:
Railway stations

Laboratories

Electrical power distribution facilities

Data centers

Financial centers

Air traffic control towers
It's easy to see how these facilities would have unique requirements and be critical to the organizations that commission them. A failure of a mission critical facility often results in a shutdown of business operations and extreme inconveniences for customers. In some critical applications, getting things wrong could potentially mean a loss of life.
Outlining goals for mission critical facilities
The goals of any mission critical commissioning project are often much more detailed than typical facility commissioning projects. Verifying the performance of different systems is absolutely imperative in mission critical facilities and requires ongoing monitoring.
The ability to cool, deliver required power levels, meet energy efficiency requirements, and monitor systems must all be independently verified in any mission critical facility, with appropriate policies instituted to guide future staff. Additionally, mission critical facilities often require more in-depth redundancy planning for component failure to ensure critical systems remain online.
Differences between mission critical and typical facility commissioning
Mission critical facilities are under increased scrutiny throughout the planning, design, construction and testing phases of a new commissioning project. Designs go through an in-depth, multi-stage review process that features several cycles following each intended change. All documents, including the owner's project requirements, EOR's basis of design, and the commissioning agent's plan and system manuals, are put together in the early stages of the project, but strong documentation continues throughout the project in the form of submittals, OPR, and progress reports.
During the construction phase of a mission critical commissioning project, you can expect additional guided operations and maintenance training, research, and policy building for all involved parties. Critical components of the facility are reviewed under intense scrutiny and efficiency thoroughly tested.
Once the project is complete, staff training for systems operation and maintenance will be required throughout the life of the facility, including initial training for new hires and continued training for long term staff.
Finding the right agent for mission critical commissioning
In mission critical commissioning projects, the stakes are much higher than in your typical project. The effects of mistakes are amplified, and finding the right commissioning agent to not only ensure your facility's efficiency, but also put together plans for ongoing maintenance and training is vital to long term success.
At sys-tek, our experience executing mission critical buildings is invaluable. We work closely with partners to ensure a smooth project that checks all of the requirement boxes while finishing on budget. Contact us today to take advantage of our experience and expertise for your next project.