What skill sets to look for in a good commissioning agent

Aug 09, 2016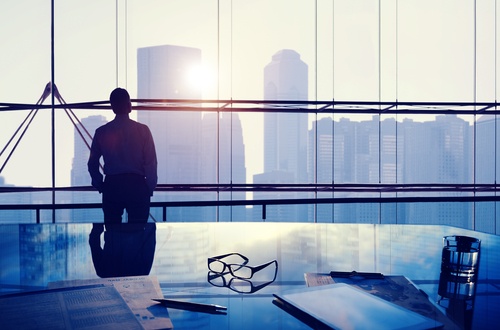 Deciding which building commissioning agent to work with on a new building project is a huge task. In many ways, the success of the project as a whole rests on their shoulders. Securing the services of a high-quality commissioning agent is a big investment with the potential to provide returns for decades.
Before the launch of any new commissioning project, it's important to spend time evaluating potential commissioning agent partners before rushing into a decision.
Before you meet with a potential commissioning agent…
When evaluating a potential commissioning agent for your business, you'll be asking them the usual questions: Are they properly certified? What kind of experience do they bring to the table? Can they present projects with real building performance data that backs up their claims? What do their references have to say about their work?
Asking those questions will certainly help you narrow your list and weed out incompetent commissioning agents, but to find a perfect fit for your project, you have to look at their management skillsets outside of their trade skills. Most commissioning agents you speak with will have the education, certifications, and experience to prove they are capable of completing the job, but working industry knowledge is only half the battle when it comes to effective new building commissioning.
Whether or not the commissioning agent you're speaking with has the right skill set for your project will present itself throughout the interviewing, negotiating, and sales processes. As you get to know them and learn about their services, pay close attention to how they handle the process. You'll want to evaluate their abilities in the following areas:
Skill #1: Organization
If there is one skill that makes or breaks a new building commissioning project, it is organization. Being on top of every facet of the project ensures you are able to limit issues and correct small mistakes before they become big ones. Managing contractors, design engineers, and other skilled talent throughout a new building commissioning project requires excellent organization to ensure that the many moving parts of your project work together to achieve the highest efficiency for your building.
As you begin the process of hiring a commissioning agent, pay special attention to their organizational skills. Do they come into each conversation and meeting prepared? Do they respond within the timeframes that they say they will? Hiccups during the negotiating phase don't bode well for the success of your project. If they aren't prepared for your chat on the phone, how can you have confidence that they will be able to handle your project?
Skill #2: Attention to detail
Successful new building projects rely heavily on excellent attention to detail from commissioning agents. Large-scale budget overruns can grow from small details that go overlooked for too long and later require expensive adjustments to fix. The key to staying on budget in new building commissioning projects is catching small issues and fixing them before they turn into big ones. A commissioning agent with excellent attention to detail will come into projects more prepared from day one.
Throughout the evaluation process, ask specific questions about how they would handle situations that are likely to arise. Ask about aspects of your project that are more likely to be overlooked or put on the back burner until later. A detail-oriented commissioning agent is less likely to miss issues throughout all phases of the project and more likely to keep you on budget.
Skill #3: Reliable and clear communication
A new building commissioning project is often a long and arduous process, rarely completing without some small, unexpected bumps in the road. There is design work to be done, contractors to manage, materials to secure, tests to perform, data to collect, and much more. The plate is full for commissioning agents. They may be the most personally organized commissioning agent in the world, but if that organization isn't present in the way that they communicate with their teams and partners, they are unlikely to provide successful results.
As you evaluate commissioning agents, pay special attention to their communication skills. Are they reliable? Do they call when they've agreed to call? Are they able to explain complicated subjects in a way that can be easily understood?
There are many industry- and project-specific skills that any commissioning agent should possess, but those skills are only reflect a small portion of the required skills when it comes to finding the right agent for your project. Finding a new building commissioning agent who is organized, communicative, and attentive throughout all phases of a project puts your new building project in a position for success.
sys-tek is proud to have been designated a Certified Commissioning Firm by the BCA and to have completed a number of industry-leading commissioning projects. Contact us today to take advantage of our experience and expertise for your next project.