University of Missouri – HSB Phase 1 Animal Health & Shell Space

Apr 24, 2013
University of Missouri
HSB Phase 1 Animal Health & Shell Space
Build Out Commissioning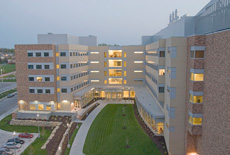 sys-tek performed System Commissioning. The project included two separate phases. The initial phase dealt with Commissioning of the new Animal Health Lab space. The second phase was Commissioning of new Lab/Office build outs on five floors of the facility.
Ingenuity Through Commissioning
Both phases of the project incorporated unique challenges to Commissioning implementation. To combat the unique challenges presented, sys-tek has developed an automated Commissioning Tool Kit. The kit stores all equipment information, testing documents, and issue logs in a server based application. This ensures continuity and provides a paperless (Green) means of Commissioning & Balancing a system.
Air Handling Unit Commissioning
Two new Air Handling Unit's (AHU) were installed for the new Animal Health Lab. sys-tek provided functional performance testing and integrated testing on the new AHU's to ensure conformance with the design, energy efficiency, and reliability.
Lab System Commissioning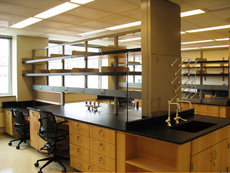 Both phases incorporated different types of lab environments Commissioning of the lab systems, which included functional performance testing, airflow validation, and space pressure profiles.
Chilled Water Plant Commissioning
A new chiller, associated pumps, and cooling tower were installed into the existing chilled water plant. To ensure proper integration with the existing plant, sys-tek functionally tested the new equipment benchmarking performance and reliability.