The Empire State Building: A Retro-Commissioning Makeover

Jun 24, 2013
The Empire State Building, one of America's most iconic structures, recently underwent a Retro-Commissioning makeover that created 252 jobs and reduced energy costs by more than $4 million a year.
During the Retro-Commissioning process, an entire floor was cleared to create a small factory for the RCx team, which changed the heating and air conditioning, installed new insulation and lighting, and refurbished all 6,514 windows with energy-efficient glass. The 38% reduction in electricity usage means that the cost of Retro-Commissioning pays for itself in less than five years. Check out the infographic below to see how it all breaks down.

You may be interested in these other posts: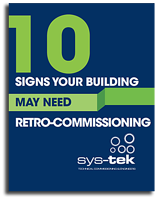 10 Signs Your Building May Need Retrocommissioning
If your building is exhibiting any of these key signs, you may be able to improve energy efficiency and reduce costs through RBCx.