Retro-Commissioning vs. Ongoing Commissioning [infographic]

Sep 20, 2013
Retro-commissioning and ongoing commissioning go hand-in-hand when it comes to improving building energy efficiency. Whether you use one or both — and to what degree — largely depends on the nature of your facilities and your overall goals.
Retro-commissioning is an interactive process between building engineers and a commissioning agent, using data analysis and field-based observations to determine how a building is functioning and how systems can be improved. Ongoing commissioning, on the other hand, is systematic continuous evaluation of a building's systems.
See the infographic below for a brief comparison of Retro-Commissioning vs. ongoing commissioning.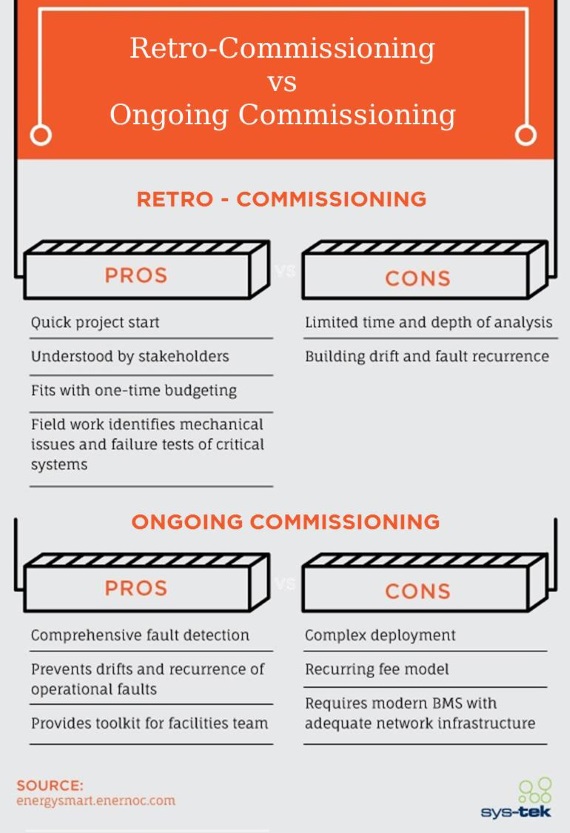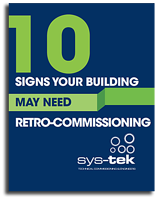 10 Signs Your Building May Need Retrocommissioning
If your building is exhibiting any of these key signs, you may be able to improve energy efficiency and reduce costs through RBCx.