How to choose an Existing Building Commissioning provider

Nov 08, 2013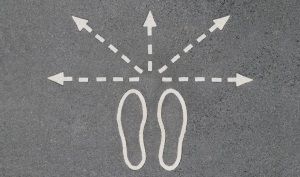 Existing Building Commissioning (EBCx) has become an emerging trend in recent years, leading many firms to begin offering these services. Facility managers may find it challenging to select an EBCx agent with the right skills, experience, and expertise for their projects.
In addition to requesting a proposal, facility managers should always interview any EBCx providers they may be considering. Citing from Depew, "The interview process will clearly show what a well-written proposal cannot—the skills of the commissioning agent." During the interview, facility managers can gain a better sense of the entire formal process that the agent will follow during the project.
Organization is crucial for success during an Existing Building Commissioning project. The agent a firm hires should be able to demonstrate considerable organization in the way it approaches the project. Queries about the expected products of the project and how long it will take to complete can help reveal if a prospect is ideal for an EBCx project or not.
Commissioning cannot work without the proper communication means. When selecting a commissioning agent, facility managers will need to ensure that commissioning agents can pass vital information about the project to the team and to the firm as well. One way to assess communication standards is to ask candidates how they will facilitate cooperation throughout the project.
Facility managers are advised to select an agent with vast experience in the type of project to be completed. This provides a guarantee that the commissioning agent is well aware of the scope of the job and everything that it entails. Relevant experience ensures that the commissioning agent can appropriately tackle any problem that could arise in the course of the project. Number of years in the field is an important indicator of a provider's experience level. Referrals and recommendations will also help indicate if a provider has the appropriate degree of experience.
Finally, facility managers should always Inquire about any relevant certifications and ask for references. Reputable firms will be happy to provide information regarding past projects, including contact information and the length of their business relationship with previous or current clients.
sys-tek provides commissioning and engineering services to the Kansas City area, including Existing Building Commissioning and Energy Star certification assessments. Contact us today for more information on how Existing Building Commissioning can benefit your organization.
You may be interested in these other posts: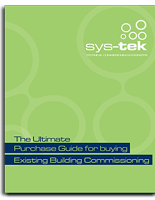 The Ultimate Purchase Guide for Existing Building Commissioning
Read our FREE e-book, The Ultimate Purchase Guide for Exisiting Building Commissioning and learn everything you need to know about finding the right EBCx agent for your facility.