Energy leaks in ductwork and air handling systems can cost thousands of dollars per year. In addition, new codes require that systems and ductwork be pressure tested for leaks prior to acceptance.
In an effort to stay ahead of the curve, sys-tek has invested in the latest pressure testing equipment to ensure accurate, reliable readings. Both equipment systems can test up to 16″ wc pressure, and as low as 0.75″ wc for ductwork systems. Our state-of-the-art equipment is calibrated for calculating measurements with precise accuracy.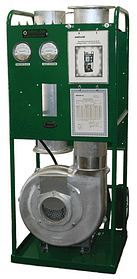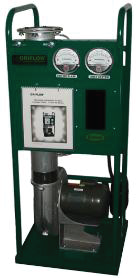 Our tools are also great for retrofit applications as many of the older duct and air handling systems leak in the excess of 20%. By using our test equipment, we can quantify the leakage percentage and locate the leakage points in your systems. As engineers and Certified NEBB test agents, we don't just identify problems; we solve them.
Click here to see the Leak Detectors specifications sheet.