Selling Retro-Commissioning within your organization

Sep 09, 2013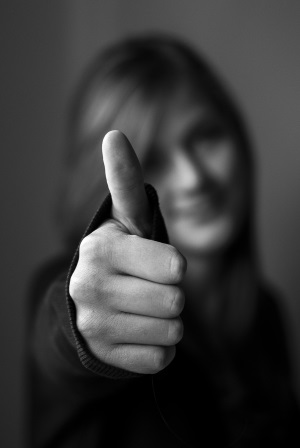 Retro-Commissioning has been proven to result in a multitude of benefits for buildings of any type from an energy- and cost-savings standpoint. But before you can get started with finalizing the project details with your Retro-Commissioning agent, first you need to gain buy-in and approval from the building owner or property managers.
One of the major barriers involved with convincing building owners of the benefits of Retro-Commissioning is getting them to understand the necessity and importance of certain upfront costs. Some upfront costs associated with Retro-Commissioning include the provider's fee and costs for resolving any building or equipment problems identified by Retro-Commissioning. However, building owners need to understand that they can recoup all their upfront costs within a year due to the massive savings in energy and building production.
Before you present the idea of Retro-Commissioning to your organization, it's important to develop a proposal that clearly outlines the benefits of the project in terms of overall savings and energy efficiency. When developing your Retro-Commissioning proposal, include the following items so you can be sure that your senior-level decision makers are on board with the project:
Make a list of building, energy, and system inefficiencies that currently result in high maintenance, operation, and replacement costs.
Note how using energy-efficient equipment and practices can result in improved performance and savings.
Show or explain how Retro-Commissioning can improve overall tenant comfort through improved indoor air quality, leading to lower rates of tenant turnover.
Demonstrate how Retro-Commissioning can extend equipment life, increase tenant safety and productivity, and result in savings for unneeded routine labor costs.
Verify that the building and maintenance staff knows how to handle building operations effectively and efficiently.
Highlight how Retro-Commissioning is also associated with indirect savings, such as those spurred by improved tenant productivity, better documentation and procedural understanding of facilities, and improved system operations and performance.
On average, typical Retro-Commissioning projects cost approximately $0.27 for every square foot in the building. While proposing Retro-Commissioning to an audience, you can also suggest ways to cut back on costs associated with the project. For example, you can propose sharing project costs with all tenants in the building, or you can suggest using capable facility staff to assume responsibility for certain tasks that would normally require a specialist or contractor.
In most cases, the costs associated with a Retro-Commissioning project are offset by the amount of savings that result from energy-efficient changes. Most paybacks from Retro-Commissioning occur within two months to a year from the end of a Retro-Commissioning project.
In conclusion, make sure that the decision-makers in your organization fully understand the benefits of Retro-Commissioning, especially since it will result in massive savings that could add up to thousands or even millions of dollars annually.
 Other Posts you May be Interested in: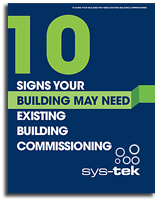 10 Signs Your Building May Need Existing Building Commissioning
If your building is exhibiting any of these key signs, you may be able to improve energy efficiency and reduce costs through EBCx.