Direct savings potential of Retro-Commissioning

Aug 19, 2013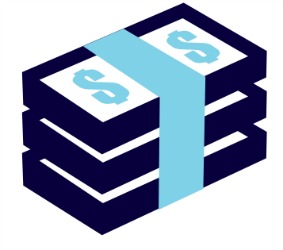 Many property owners believe that operating and maintaining a building is associated with a number of mandatory expenses that are unavoidable. However, most property owners don't know that Retro-Commissioning can actually save money by allowing buildings to operate and function optimally while using fewer energy resources. The investments that are made in Retro-Commissioning are often associated with high levels of return within two years or less.
The amount of money that can be saved as a result of Retro-Commissioning depends largely on a building's type, location, and size. Previous studies conducted on the benefits of Retro-Commissioning have found that on average, the value of energy savings is between $0.11 and $0.72 for every square foot, and the value of non-energy savings is between $0.10 and $0.45 per square foot.
Most often, the majority of savings that result from Retro-Commissioning are due to lower energy consumption. A study conducted by Lawrence Berkeley National Laboratory (LBNL) in 2004 found that after buildings went through Retro-Commissioning, they were able to save between 5% and 15% of total energy costs, as well as up to 23% on gas.
Since base costs for a building normally depend on the number of systems it houses, Retro-Commissioning savings per square foot will usually be higher for larger buildings. However, smaller buildings can still benefit from Retro-Commissioning with payback times within two years. Generally, buildings that go through Retro-Commissioning have payback times between 0.2 and 2.1 years.
For the case study conducted by LBNL, researchers examined the effects of Retro-Commissioning on energy savings for the Marriott Marquis in Times Square in New York City. Not only did the facility end up saving $775,000 per year, but the building was able to conserve energy in parts of the building that were not utilized by guests, which helped the business maintain its functionality as a whole without impacting its clients. As a result of experiencing massive savings on energy costs, the Marriott's return on its Retro-Commissioning investment was realized within two years.
Contact sys-tek today to see how Retro-Commissioning can help you reduce energy costs for your building, while also prolonging the life of your building's equipment and improving the indoor environment quality for occupants.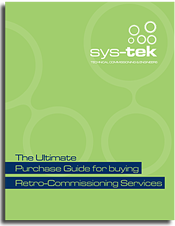 Retrocommissioning Purchase Guide
Our Purchase Guide to Retro-Commissioning will tell you everything you need to know about finding the right retro-commissioning agent for your facility.